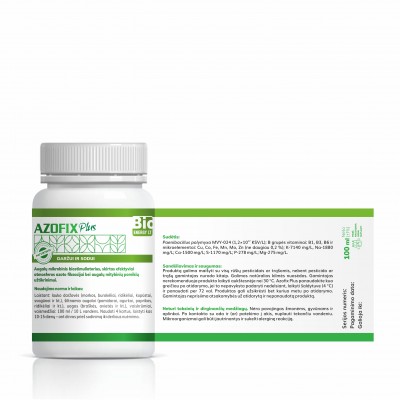 Availability:
100 In Stock
Nitrogen is the most important element in the mineral nutrition of plants and determines their yield and quality. It is essential for many processes in plant cells and is a key element of chlorophyll, one of the most critical processes on earth - photosynthesis.
Sufficient nitrogen in the soil promotes the formation of new tillers, roots, and aboveground growth, increasing yields and improving crop quality. Conversely, a nitrogen deficiency results in small, yellow leaves, faster maturation, and lower yields.
Azofix Plus is a plant microbial biostimulant for efficiently fixation atmospheric nitrogen and meeting the nutritional needs of plants.