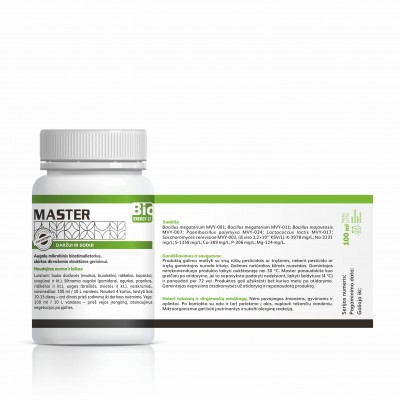 Availability:
100 In Stock
Poor tillage depletes the soil, so increasing the number of micro-organisms in the soil is essential to ensure soil balance and long-term fertility.
Master is a plant microbial biostimulator designed to stimulate soil potential.
The product is designed to increase the biological activity of the soil in early spring and late autumn. The combination of all the micro-organisms in the product creates a perfect complex that perfectly revitalises the soil after winter degradation, accelerates the biological recovery of the soil, and creates favourable conditions for plant development.